5884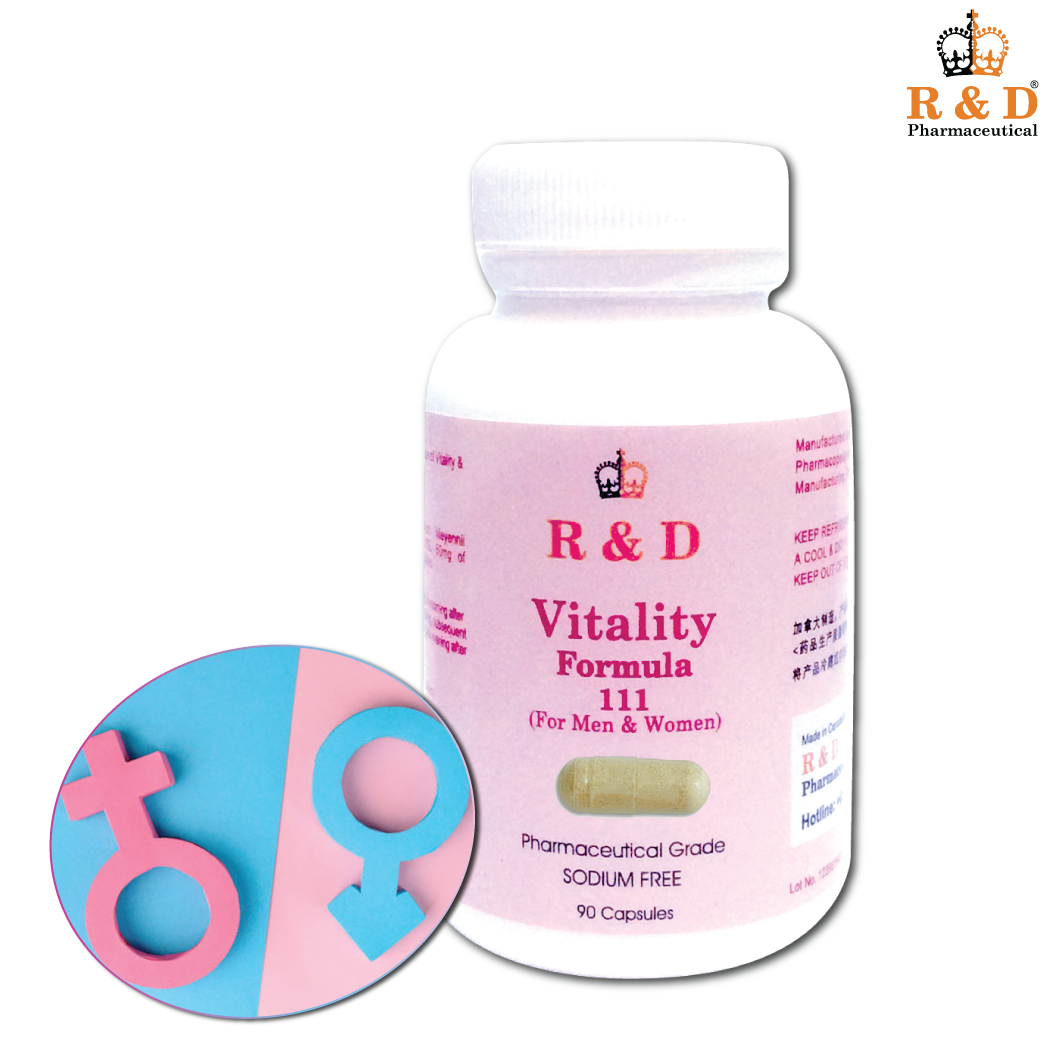 INDICATIONS
Vitality formula 111 contains maca root extract which helps in the maintenance of healthy hormone level, menstrual regularity, and pre-menopausal syndromes (PMS) such as hot flushes (night sweats), mood swings and etc. It further promotes vitality (energy), stamina, athletic performance, and memory. Maca root extract contains 59% carbohydrates; 10.2% protein; 8.5% fiber; and 2.2% lipids including linolenic, palmitic, and oleic acids. The potency of Maca is derived from its perfect balance of protein (19-20 sources of amino acid), healthy carbohydrates, fats, plant nutrients, and vitamins (vitamin C, Calcium, and Magnesium).
ACTIVES
Each capsule contains 500 mg of original Lepidium Meyennii concentrate extract P.E. 0.6%, 50 mg of cellulose microcrystalline & gelatin.
DIRECTIONS
Take 2 capsules in the morning after meals and 2 capsules in the evening for 1st 14 days, subsequently, take 1 capsule in the morning and evening after meals as maintenance.
PACKAGING
Capsule Size: 2.1 cm +/-, 90 Capsules/ Btl Made in Canada