5886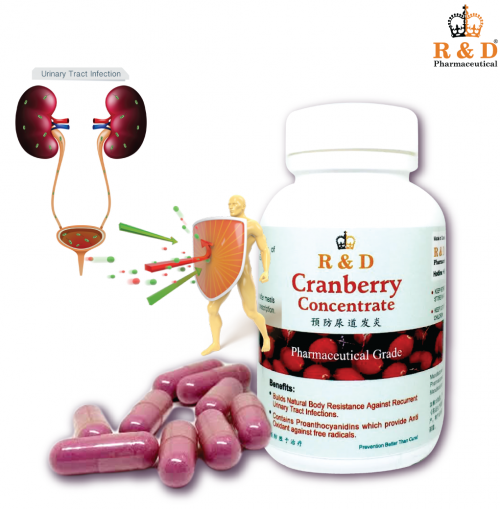 INDICATIONS
Cranberry concentrate supports the prevention and treatment of urinary tract infections, neurogenic bladder, and urinary catheter blockage. It is also known to heal skin around urostomy stomas (connects the ureters directly to the abdominal wall to create a stoma).
ACTIVES
Cranberry Concentrate 500 mg
DIRECTIONS
Take 2 capsules 2 times daily after meals or subject to a doctor's prescription. Warning: It should not be used together with warfarin drugs.
PACKAGING
Capsule Size: 2.15 cm +/-, 100 Capsules/ Btl