5881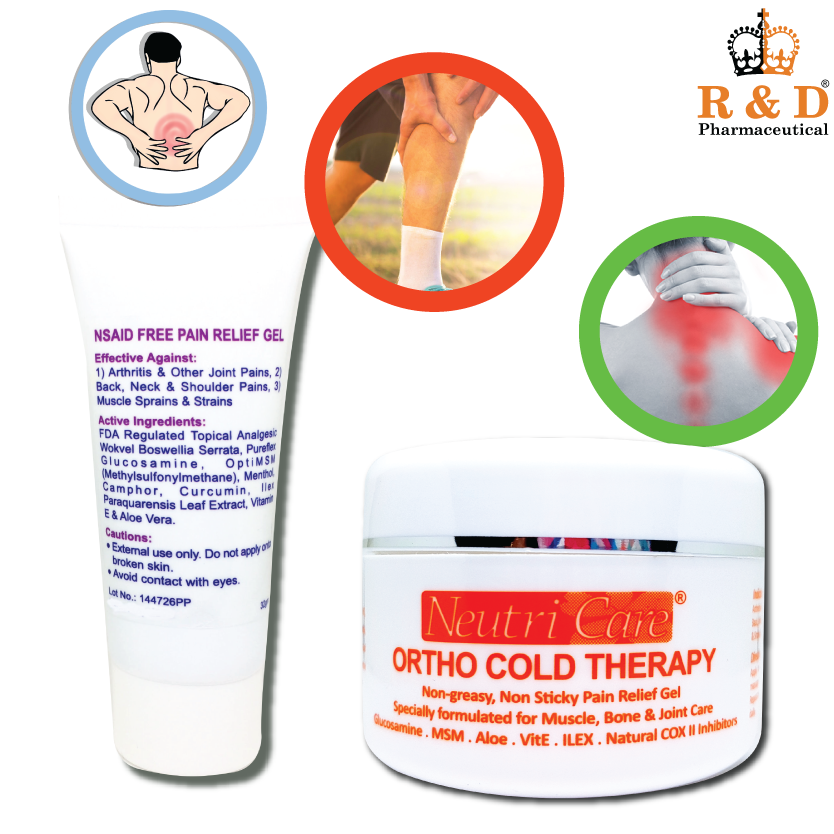 INDICATIONS
NSAIDs free pain relief gel formula is effective for arthritis & other joint pains, back, neck, and shoulder pains, muscle sprains, and strains. This formula contains natural ingredients and is NSAIDs-free.
ACTIVES
Boswellia serrata, Glucosamine, MSM, Menthol, Camphor, Curcumin, Ilex paraguariensis leaf extract:, Vitamin E, Aloe Vera
DIRECTIONS
Apply up to 4 times daily per affected area or as prescribed by the physician. Caution: It is only for External use. Do not use if you are allergic to any of the above ingredients. Do not apply to broken skin. Avoid contact with eyes.
PACKAGING
Tube Size: 30 GM Jar Size: 100 GM