5879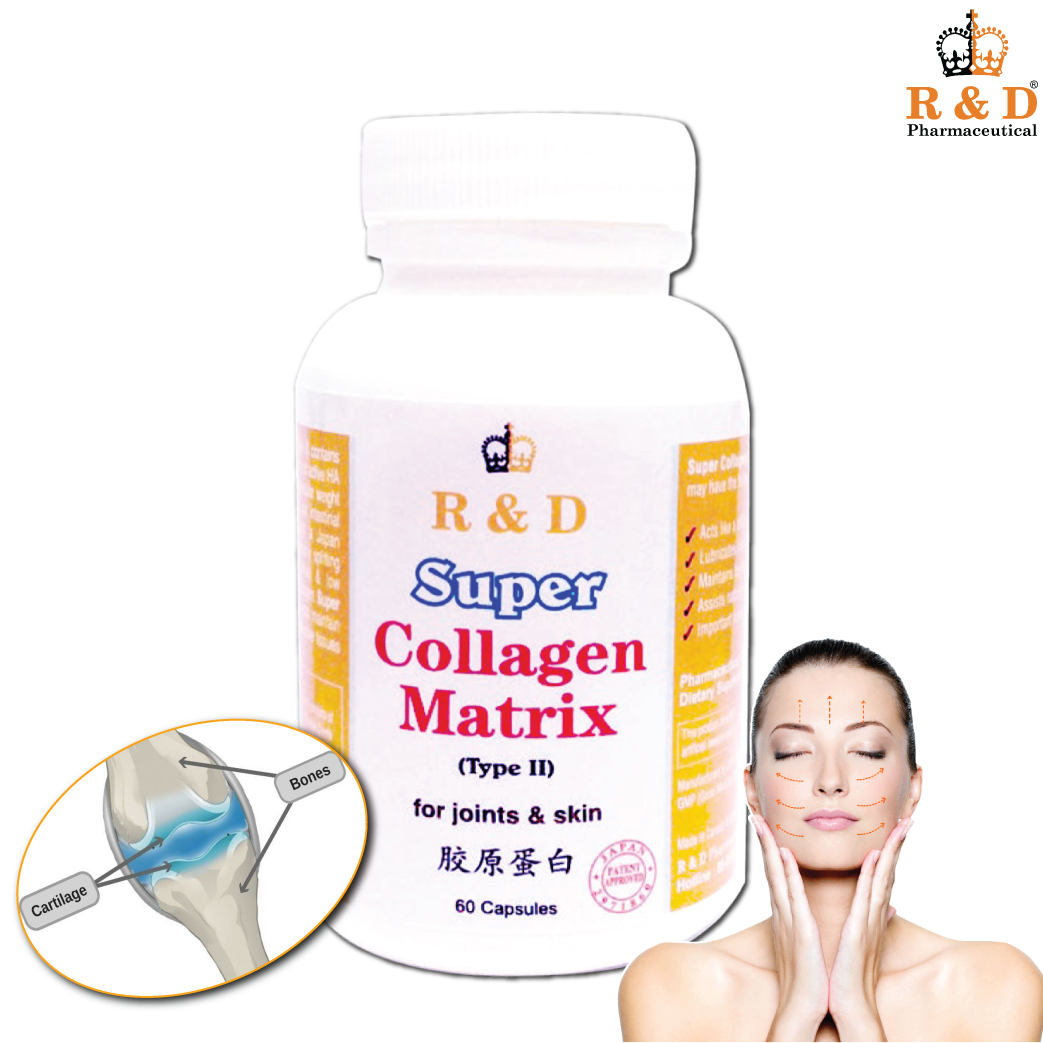 INDICATIONS
Super Collagen Matrix (Type II) has an antioxidant effect that helps to maintain healthy joint synovial fluid, cartilages, connective tissues and keeps the joints well cushioned. It also acts as a hydrator to help retain moisture of the skin and delay the effect of aging. Super Collagen Matrix (Type II) is derived from rooster comb and is treated through a Japan patented (2971860) enzymatically splitting process to produce small and low molecular weight around 5,000 Dalton (Da) of Hyaluronic acid (HA) in Type II collagen. Therefore, its weight lends itself to high viscosity and excellent lubrication within the body to be easily absorbed in the intestinal tract. It is effective for pain relief due to chronic disorders such as osteoarthritis, osteoporosis, and rheumatoid arthritis. Benefits Joints - Increase the production of type II collagen on chondrocytes (joint capsule & synovial cells) - Increase mobility and flexibility - Acts as a shock absorber for joints - Maintains healthy synovial fluids Skin - Important nutrient for skin, hair, and nails - Acts like a hydrator which helps to retain moisture of the skin - Assists natural healing of soft tissues - Restores skin's energized and firming appearance.
ACTIVES
Hydrolyzed Type II Collagen (10:1) consists of Hyaluronic acid (extracted from Rooster Comb)-100 mg
DIRECTIONS
Take 1 capsule 2 times a day before a meal or as prescribed by the physician.
PACKAGING
Capsule Size: 2.2cm +/-, 60 Capsules/ Btl